When a roof is new, no one thinks about it, as long as it was installed correctly. I've worked for the maintenance department at my present job for 15 years, the last five as maintenance director. When I started working for this company, nearly everything on our campus was new. We had three buildings, two brick and one tin shed for storage, and the roofs were just as new as the buildings. We spend the first five years adding rooms, tiling floors, and taking care of the grounds. Just about the last thing we thought about were the roofs. Then the heavy rains and winds of 2009 hit our area hard.
I can tell you that no one thinks about the roof until something goes wrong, and after the wind and rain that spring, things started to go wrong. I always told my crew that a good maintenance person was invisible, but when things go wrong or need to be fixed, it's hard to be invisible because everyone wants to complain. By June of 2009 every time there was a hard rain, we had half a dozen trash cans scatter around those three buildings trying to keep water damage from causing any added problems. When the rain stopped, we'd crawl up on the roof with our calk guns and see what we could do. Things even got better until rains that fall, when finally we had 10 buckets and trash cans every time we had more than a gentle shower.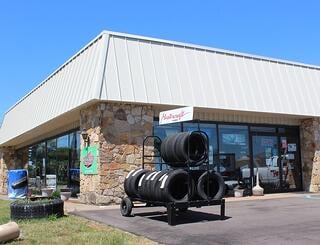 Finally, the boss gave me permission to get one roof fixed or replaced each year for the next three years. I don't like to waste money, whether it's mine or the boss's, so I spent that first winter investigating the best solution for our situation. There were rubber roofs, metal roofs, and all kinds of roofs that seemed to fit our needs. I decided we should add a standing seam metal roof to the administration building of our little campus.
What we did with the new roof actually started saving us money right away. Suddenly, after worrying for a year every time it rained, or after a snow and it melted, we knew that we had the right material to protect the people who worked in that building, as well as the materials and the equipment. We also actually saved money in maintenance as well as the energy costs of the building.
The seams on the roof were heat welded so there was no danger of leakage, which meant all of those computers, as well as everything else was protected. The boss was also pleased that he didn't have to explain about the leaky roof every time a potential client came to the office. He also didn't have to worry about scheduling interviews for new employees around the rain. For me and my crew, one of the best things was the peace of mind we were able to regain. If a man is judged by his work, we all felt embarrassed to work for a maintenance crew that could keep the rain outside where it belonged.
One of the best things about the metal roofing was how easy it was to install over the roof that was already there. That saved labor expenses. Also, the insulation that was placed under the roofing really helped make the temperature inside more consistent. Things went so well with that first roof that we went ahead and did both of the other buildings on the campus during the second summer, and the boss was glad that we did.
By using Johns Manville, a leader in commercial roofing products for more than 150 years, we knew we had a product we could rely on. We also knew we had an EPA Energy STAR® approved system that would make the utility costs more affordable. My recommendation for anyone who needs a new roof: go with the metal standing seam roofing and put your worries away.