Gutter guards are a great investment and a huge move towards owning a home that requires less maintenance. But it's not as easy as just slapping in any old gutter guard as most gutter helmets are either cheap and don't work or very expensive and still don't work. There are literally hundreds types of gutter guards on the market today and unfortunately for the unsuspecting homeowner many of them will leave your wallet much lighter and may even make the problem worse.
Here is a gutter guard that works and won't cost you fortune to have them installed. It's the best performing gutter helmet we have found and the only gutter guard we carry in our business, Exterior Pro Roofing.
Design
Starting off with the basics, the gutter guard has an all aluminum construction meaning that it will never rust and will last as long as you hav aluminum seamless gutters. The sleek and simple design allows this gutter guard to be installed flat on to the top of the gutter and is not seen from the ground. This means you don't have to worry about the way the gutter guard looks or matching colors to your home.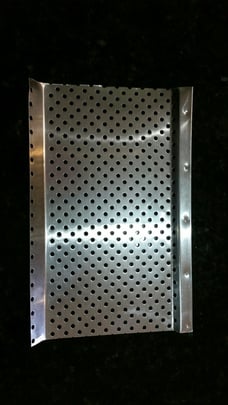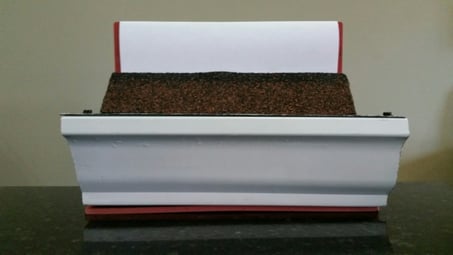 Function
Keeping leaves, tree debris, pine needles, and maple tree helicopters out of your gutter is not a problem with the hundreds of tiny perforated holes in the top of the gutter guards that allow water to easily enter gutters while keeping out debris.
Any tree debris small enough to pass through one of the perforated holes will easily pass through the downspout and any large debris that lands on top of the gutter guard will drain water into gutter, dry out, and blowoff with the breeze or light winds.
Another huge benefit of having a gutter guard with a flat top, perforated with holes, is that you can see into the gutter. Gutter guards that completely cover the gutter and that do not allow sunlight in are becoming great spots for birds and bees to nest and also create great moss, algae, and gutter slim habitat perfect for seeds looking or a place to sprout. You won't have that problem with gutter guards from Exterior Pro Roofing.
Installation
Our gutter guards are simple and easy to install and require no special tools other than a cordless drill, a ladder, and tin snips. We can install them for you or you can install them yourself. The gutter guard is secured in to the gutter with a short 1/4" hex head screw called a zip screw. Short zip screws are put into the front of the gutter guard and the back edge is secured by longer 3/4" zip screws. Our gutter guard can easily be removed and replaced section by section if need be.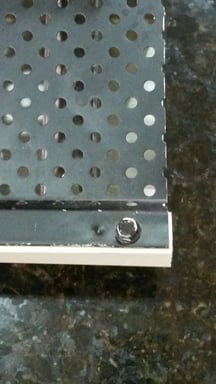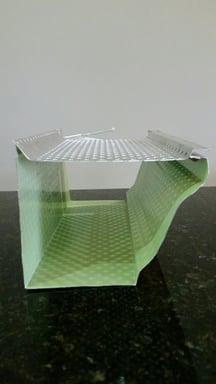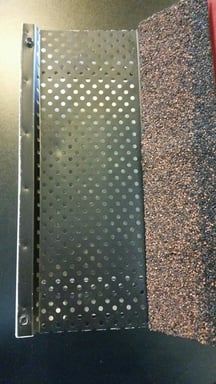 Cost
Our gutter guard will, on average, cost somewhere between $3.00 - $6.00 per running foot installed. This price includes labor, material, and cleaning the gutters before the gutter helmet goes on. For more information on pricing and factors that influence the cost of gutter guards read How Much Do Gutters Cost?