Now that the snow and ice of Winter 2019 are beginning to melt away, its the perfect time to check up on your building's roofing condition! Although the winter weather may be heading out, it can leave behind some considerable damage to your shingles, roof structure, and gutters! In this blog, we will cover a few areas you should consider getting inspected!
Clear the Canvas
First things first, before you look for any damages done to your roof, you should make sure it is clear of any and all debris or snow. Even if a small section is still covered, if you want to make sure your entire roof is in good condition, you should still clear it off! Damaged shingles and gutters can be easily masked behind small limbs, leaves, and snow.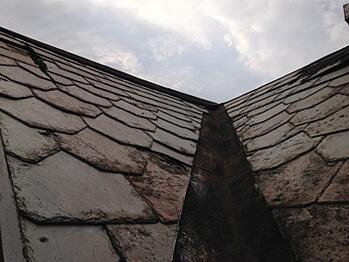 Once your roof is clear, a proper analysis can now be conducted!
Snow/Ice Damaged Shingles
Due to freezing moisture accumulating on roofing shingles during the winter months, many shingles will begin to constrict, causing a curling effect. While in the summer, the curling may go down, this phenomenon could signify defective shingles or improper ventilation, so it is best to contact a local roofing company to take a look and make sure!

Gutter Checkup

If you live in a location where the Winter months are exceptionally cold and icy, one primary concern should be for your gutters! After gutters accumulate enough ice and melting snow, the amount of weight present can cause some serious strain, causing your gutters to sag! This can reduce the gutters functionality and even break gutter seals.

So when clearing your gutters from any accumulating leaves, shingle granules, etc., be sure to look for any bending areas or broken seals along your gutters.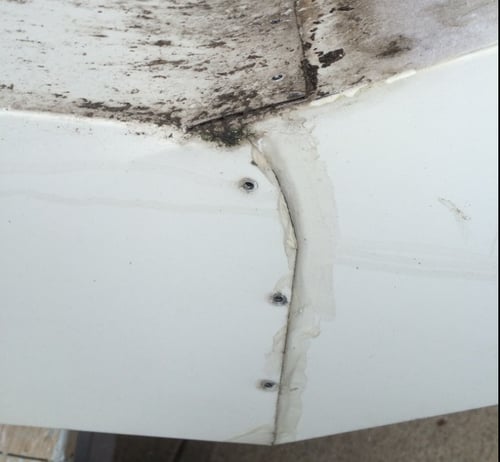 Now for some things you can do in the comfort of your home!
Insulation & Structure Inspection

If you read our previous blog, we discussed the impact of ice dams and how they can cause unseen water damage to your roof's insulation. With a quick trip up to your home's attic, you should take a moment to look for any residual water damage or leaks, hopefully giving you enough time to prepare for Spring's showers!

Especially for those with older homes/buildings, a routine checkup of your roof structure's durability should be a priority. Collecting water due to melting ice and snow can cause any structure to rot, weakening your home's defenses against nature's storms. If any rot is found, it is imperative to have a professional take care of it as soon as possible!
The snowstorms of Winter may be over, but Spring brings its own challenges so we hope this blog serves as a helpful refresher on some important areas in roof maintenance. Thank you for reading and see you in the next blog!