With proper planning having a new shingle roof installed on your home or building doesn't have to be a source a stress and anxiety. Setting realistic expectations with your roofing contractor about the crews conduct and work processes on your shingle replacement job will ensure that your project not only gets completed but that it gets done in the way your most prefer.
Here is a check list of 11 things to consider before roofing work starts.
1. Material delivery and storage
There's nothing quite like coming home from work only to find out that you can't pull into your garage or drive way because of a large stack of roofing material blocking the door. Make arrangements of when material is to be delivered and where it will be staged.
2. Debris handling
One of the toughest parts of replacing an asphalt shingle roof is the tear off of the old roof and cleaning up the mess. Having a clean-up plan is very important, you may want to use a dumpster, a dump trailer, or an old pick-up truck. But don't underestimate the amount of debris. If you are going to use a truck and trailer to remove debris from site be sure to locate the nearest landfill, transfer station, or shingle recycle center if there is one in your area
3. Nail pick up
There are 10,000 - 12,000 nails in an average sized roof holding down the shingles. Making sure all these nails get picked up is a difficult task but it's made much easier by using a large magnet on wheels. These magnets can be rented at most tool rental stores or can be purchased at your local roofing supply house.
4. Parking Arrangements
Installing a new roof on an averaged sized home (30 SQ.) usually takes a small to medium sized crew to complete in a day. Figuring out where all the work trucks are going to park can be tricky especially if you live in an area with limited parking and don't want vehicles on your lawn. Finding out in advance how many trucks will be at your home will help you manage the parking.
5. How early / late will work happen
You will definitely want to set a starting time for you roofing project with your contractor or the folks that are going to help you do the job. Being woke up at pre-dawn hours to the sound of a roof tear off isn't the best way to start your day; neither is waving to the roofing crew through the skylight in your master bathroom while you're trying to get ready for work.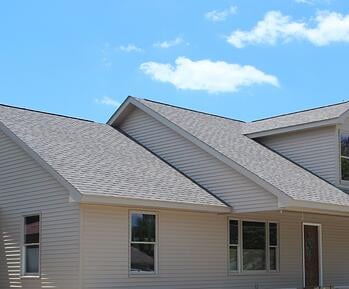 6. Power supply
Does your home provide outside outlets for power tools and air compressors? If so are they on a switch that needs to be turned on? Do they have ground fault interrupters? What would the game plan be if an air compressor trips the breaker in your fuse box while you are at work? These things are worth investigating
7. Have you told your neighbors yet?
Mentioning to your neighbors that you're going to have work done can go a long way to preserving a good working relationship or friendship you may have built with them. It takes 30 seconds to walk across the yard and let someone know, I'll bet they really appreciate your effort.
8. Pets
Are people going to be able to work in your backyard with the dog, cat, or other animals you may have? Please inform your roofing contractor about the animals, the last thing you want is for a worker to open up a fence gate and have your pet escape from the yard or try to pet a protective animal and get bit. This can be a major distraction from the goal of getting your roof replaced.
9. The yard and protecting you're landscaping
Replacing your roof or having it replaced is expensive enough, having to replace damaged landscaping or yard ornaments shouldn't be a line item in your quote. Be sure you or your roofing contractor use to proper means to protect your lawn, landscaping, deck surfaces, and yard ornaments such as lighting or decorative pieces. A good protection plan will include heavy duty tarps and sheets of plywood to cover fragile items and surfaces as well as designated drop areas for debris.
10. Do your paper work-Permits, insurance and worker's comp
Having the local building inspector issue a stop work citation to your crew right after they remove your old roof but right before your new roof is installed is a headache you don't need. A quick phone call to the planning and zoning office in your city or town is with worth the time. Also be sure to ask for proof of insurance and certificate of workmen's compensation from your roofing contractor.
As Ronald Reagan used to say "Trust but Verify". Any reputable roofing company won't be offended by you asking, and most good roofing outfits would be surprised if you didn't ask.