While a good quality roofing system will provide all of the protection required in many areas, homeowners or businesses in harsh environments need more from their roof. High winds, ice and snow or extreme cold present additional problems that the right roofing shingles can overcome. Consider your average conditions to help you select the best shingles and complete system for your needs.
Start with what is underneath
The foundation of your roof must be strong to support the shingles and the extra weight of snow and ice. If the sheathing has been damaged or warped from exposure, it should be replaced.
To add an extreme layer of protection, insulated panels are available. These are applied over the sheathing and increase both the insulation and the ventilation of the roofing system. Panels are also available without extra ventilation. Tongue and groove installation reduces heat loss and increases durability.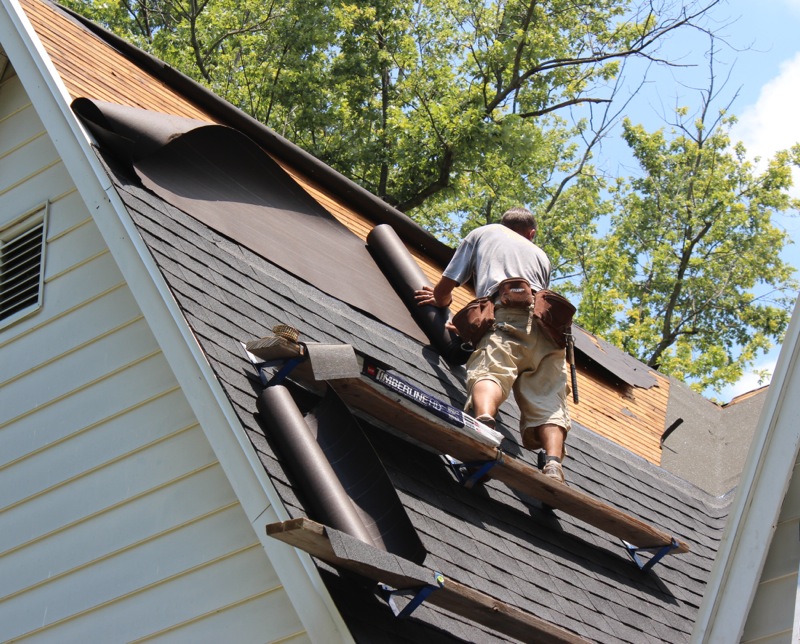 #15 roofing felt does smooth the finished appearance of the roofing shingles. However, for harsh conditions, #30 felt is a better choice. This provides a stronger layer between the shingles and the sheathing. This felt resists tearing and prevents condensation build up under the shingles from penetrating the wood underneath. By keeping the shingle surface smoother, the shingles are less prone to blow off from wind lift under the shingle edges.
For extremely harsh conditions, an ice and water shield is recommended. The 100 percent waterproof shield stops water penetration by wind driven water. The barrier also resists water and ice forced under shingles from ice dam formations. Dams occur when snow melts along the top of the roof and refreezes on the outer edge. The ice is then forced up under the shingles.
Additional ventilation systems
Roofs need adequate ventilation to increase longevity and reduce the potential for ice dam formation and moisture build up in attic areas. Box vents can be installed just below the ridge line to reduce heat build up in attic crawl spaces. Vent systems are screened to prevent animals or debris from entering the attic space. Box style vents are available in standard louver systems, solar powered, and regular or powered turbines.
Ridge vents systems are available in several types, including some designed for extreme snow conditions. This style includes a filter to prevent snow from entering the ventilated area. Ridge vents also add a better-finished appearance and greater durability than individual shingles folded over the top of a roof. Hip cap shingles can be used when ridge area is insufficient for adequate ventilation.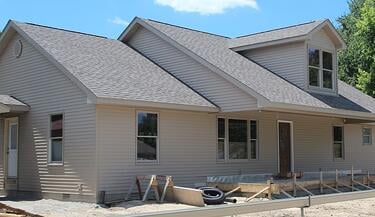 Superior roofing shingles
Many styles of shingles come with a Limited Lifetime warranty. Standard three tab shingles normally do not offer more than 25 to 30 years at the most. The higher warranty level assures you that the manufacture stands behind the quality of the product.
Lifetime shingles are available with improved impact resistance. This provides a greater level of protection against hail damage. Features also include wind resistance up to 130 miles per hour. Special adhesive seals provide a stronger grip to prevent blow off during severe winds. Some of the features may also help homeowners reduce insurance premiums, adding savings to the greater roof protection.
Remember that the shingles you select are just one part of the overall roofing system. To achieve maximum protection against high winds and harsh weather, have a complete roofing package installed by a professional roofing contractor. The roofing system is only as good as the installation, so work with a professional you trust.