1. How does a flat roof recovery work?
The basic idea behind a flat roof recover is to use a PVC membrane to cover over the existing flat roof. Our PVC roofing is used in new construction projects because of its over all strength and performance but it has been engineered to recover existing flat roofs and weighs only 1/4 per sq ft.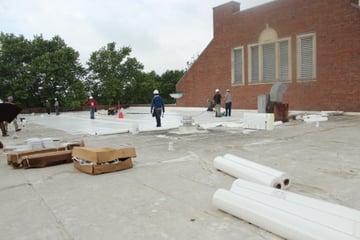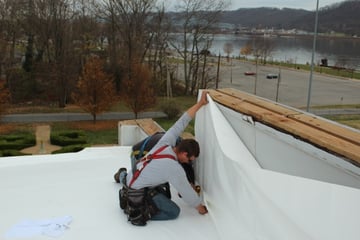 2. Why would you want to recover a flat roof and not just tear it off?
Several reasons:
The first of which is money. It is much cheaper to recover your existing flat roof rather than year it off.
1. First for the insulation. Just because the existing roof is bad, it doesn't mean that the existing insulation is bad. Insulation doesn't really go bad unless it gets saturated with moisture.
2. There is a lot of added labor cost to tear off a roof and you have to deal with the mess, building disruption, and inconvenience of the tear off.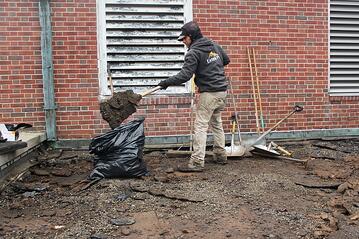 3. Added dumpster cost because you have to throw away all that material.
4. Time-tear offs take more time to complete all that recover.
5. Less exposure to the elements. Recovering an existing roof doesn't expose a building like a tear off does. The weather has to be almost perfect to tear off flat roofs especially flat roofs with internal drains where the water drains to the center of the roof.
3. What type of flat roof can Exterior Pro recover?
We can recover just about every type of flat roof like:
rubber roofing

ballasted rubber roofing

tar and gravel style

spray foam roofing

asphalt roofing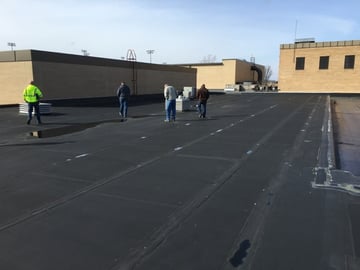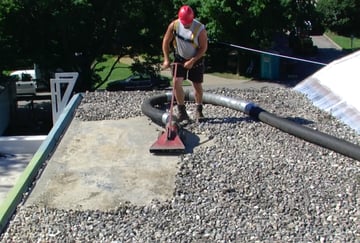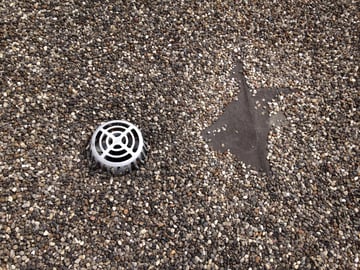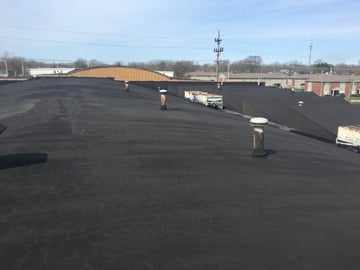 We use the same membrane to recover each of these types of roofs. What changes is the prep for example, rubber roofing is compatible with PVC so no separator sheet is needed, we can install PVC directly over rubber but asphalt and PVC are not compatible products and a separating layer of 1/2 insulation is needed to recover asphalt roofs. Another example is, roofing with rock on it. We have to remove the big river stone found on ballasted roofs but we leave the pea gravel found on hot tar roofs.
The flat roof recovery process is the same, the preparation is different.
4. What type of roof don't you recover?
The short answer is wet ones. But there are a few other considerations.
flat roofs that are saturated with water cannot be recovered

flat roofs that already have several layers of roofing on them should be torn off

flat roofs with bad decking should be torn off or at least isolated tear off to fix bad decking
This is one big reason that we encourage building owners to not just neglect the flat roof that is going to be repaired in the future. Keeping the flat roof reasonably dry until you have the funds to recover it will keep you out of the tear off category and save you a lot of money on your next flat roof repair project.
5. How long is the PVC membrane guaranteed for?
There is a 15 year and 20 year version of the PVC membrane roofing. What determines the length of time the roof will last is the thickness of the membrane. 20 year roofs are thicker than the 15 year version.
6. Does this type of roof have air vents?
Yes, the PVC roofing has air vents that allow the building and roof system to breath. It allows moisture in the form of vapor to escape from beneath the roof instead of condensing and dripping back into the roof insulation.
So you have a flat roof that is going bad and needs to be replaced you could recover it or you could tear it off and start from scratch.