When roofers install a new roof, they put a layer of felt paper underneath the roof materials. This layer helps keep water out during the roofing process and later if a shingle falls off or is damaged. It also gives a layer between the wood and shingles, which is helpful with asphalt shingles so they don't get fused to the wood from heat. While there are various types of underlayment available, the tradition felt type is really all you need. Nonetheless, there are some different options within this category, so here is some more information for you about the variations in felt underlayment: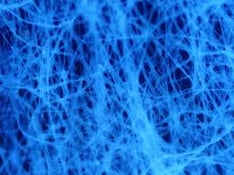 Different Materials
Felt paper can contain various types of materials within it. The different bases for the substrate are fiberglass, cellulose or polyester, which is then covered with asphalt or another substance. The fiberglass and polyester options are strong against rips and weather. The cellulose type, which is called organic felt, generally doesn't last as long but some people prefer its more natural base, and special coatings can help it last longer.
Felt Thickness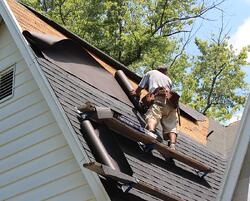 Another consideration is the thickness of the felt underlayment, which comes in 15-pound and 30-pound sizes. The thicker 30-pound type is stronger and provides more protection during the installation process and outdoor weather conditions, while the thinner size can provide airflow and not be as heavy on the house. The type of metal or shingle roof will provide recommendations on the proper weight for the underlayment to go with that particular roof.
The Type of Mat Reinforcement
Roofers use mat reinforcement along with the felt underlayment to provide additional support. There are organic mats made with cellulose, wood or other natural fibers that are filled with asphalt. Inorganic mats, on the other hand, are made with man-made materials such as polyester or glass with resin or plastic that holds them together, and then saturated with asphalt. Some mats are made with both organic and inorganic materials.
Advancements in Felt Underlayment
The options for felt underlayment have expanded over time, with new features that can help the roofing process, although they might also increase the price. Some felt underlayment options come with a coating on them that makes the roof safer for roofers to walk on. It provides a slip-resistant surface that gives more traction. In addition, roofing felt now comes in varying widths and lengths. The wider variety and longer rolls can make the underlayment installation faster and easier, without as many seams in the end.
No matter what type of felt underlayment you pick, it's a good idea to choose one made by the same manufacturer as the new roof. This will help the roof warranty if both parts are made by the same manufacturer. The recommendations from the roofing manufacturer and a reliable roofer can guide you on the right type of underlayment for the type of roof you want to install.