Your roof not only protects your home, a quality roof can add to the appearance. The roof covers a large amount of area and selecting the right roofing materials can add to the curb appeal of your home. You do not have to choose the most expensive roofing shingles, you can find attractive styles in all price points.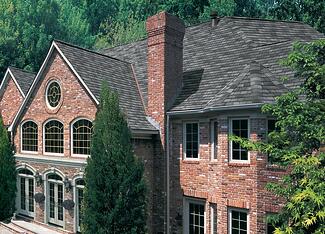 Colors and styles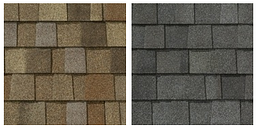 Shingles are no longer just black, you will find a variety of colors available in many styles including three-tab, architectural and designer shingle series. You can select a color that blends into your home or adds contrast. Take a look at other features of your home. You may want to choose a color that blends with shutters or other trim work.
Look around your neighborhood at similar homes. This should give you a good idea of what different colors and styles work well and what do not. If you find something you really like, make a note of it. Your contractor can most likely drive by the home and identify the exact color and design in use.
Do use some caution, a roofing material on a small roof may not look as attractive on a larger roof or one with multiple features. Keep in mind that dark colored roofing materials will absorb more heat and may not be the best choice in hot climates.
How to choose the right shingles for you home
Ask the roofing contractor to provide you with a couple of full size shingles in the colors or styles you are considering. The small squares that you see in a brochure do not give you the full picture. You also want to view these in natural daylight. Your contractor may even be able to place a couple of the shingles on your roof to give you a clear idea of the finished appearance.
Just remember that the function of the roof is the most important factor in your material selection. Whether you are replacing your roof to improve the resale value, or you intend to remain in your home, do choose the highest quality shingles in your budget. A poorly installed or low quality roof will not improve the curb appeal or add to the value of your home.
When you are looking to improve the curb appeal of your home with new roofing, do not forget about the gutters and downspouts. These items are not only important for directing water away from your roof and foundation, damaged gutters will detract from the overall appearance. No one will be attracted to a home with small trees growing in the gutters or mold forming on downspouts.
Take your time in selecting a quality roof to meet your needs. Your roof is an investment in your home and should provide you with years of solid protection. Use the same diligence when choosing roofing contractors. No matter how wonderful the roof shingles look, if they are not installed properly they will not last. Work with a contractor that answers your questions and is willing to work with you to select your new roof.