Both Royalty Roofing of Seymour and Exterior Pro Roofing of Madison are Indiana Duro Last roofing Contractors, both have achieved Elite contractor status for high quality flat roof installations, and both have experienced flat roof repair techs for finding and fixing roof leaks. But there are some differences between the two flat roofing companies. Add value to your next flat roofing project by using each contractor where they are best. Using a roofing contractor where they're best means using the roofing contractor at it's most competitive pricing, where it's crews are the most efficient, and where there is the most overall value for the building owner.
Same flat roofing product - Different Installations
The Duro Last Commercial roofing system is a very versatile product, it is successfully installed on existing buildings in re roofing and/or recovery applications as well as in new construction projects and full tear offs. Roofing contractors that install Duro Last typically find that they are more efficient on certain types of jobs and less efficient on others. The more a roofing company operates in it's "sweet spot" so to speak, the more value is created for the building owner and the smoother the roofing contractor's operations will be.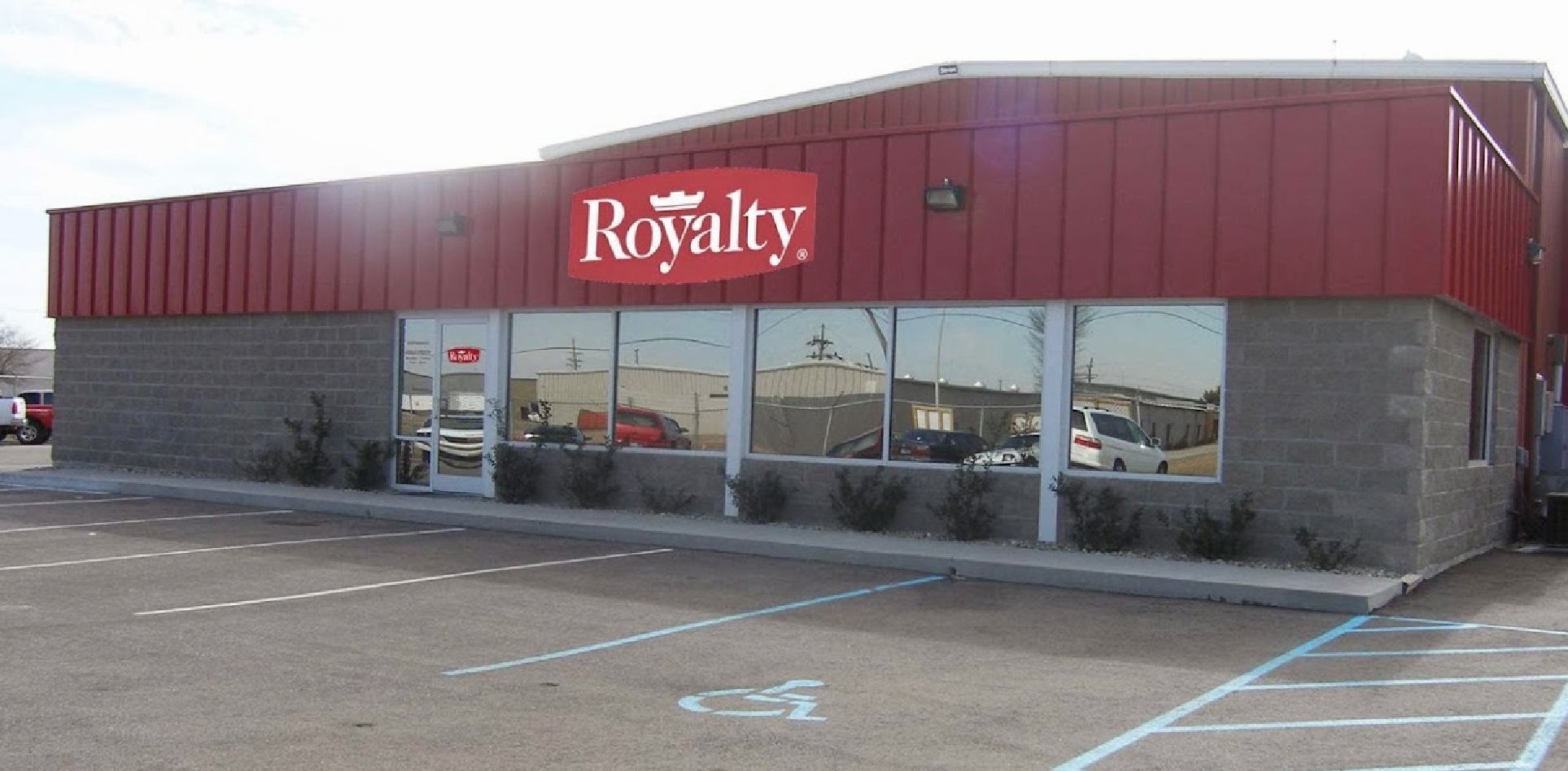 Royalty Roofing based in Seymour Indiana has in its 25 + years of existence, become a national player in the flat roofing industry. With offices and equipment located in many states around the country, they can easily tackle projects of 100,000 Sq. Ft. and larger. Efficient use of Sub crews mean Royalty roofing can staff large projects for extended periods of time without draining company resources. Crew sizes of 10- 15 men are not uncommon. They are well suited for large industrial roofing projects and large, labor intensive tear off projects. They also have the ability to service large corporate accounts that involve crews traveling to multiply locations and completing bundles of roofing projects in a fixed amount of time. Royalty's aggressive sales force allow them to constantly be one of the top 5 Duro Last dealers / installers in the country every year.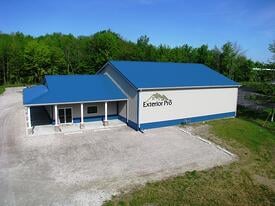 Exterior Pro Roofing based in Madison Indiana is in its 10th year of operation and is a smaller, more regional roofing contractor servicing Southern Indiana, Northern Kentucky and Western Ohio. Exterior Pro performs very well on roofing projects up to 60,000 sq. in size all the way down to jobs and repairs of less the 1,000 Sq. Ft. Exterior Pro specializes in re-roofing existing buildings and usually installs Duro-Last in lay over or recovery applications. They commonly lay Duro Last over top of old roofing membranes such as old rubber roofs, over leaking metal roofs, and over old asphalt roofing. Their installations are typically preformed by small groups of in-house employees of usually 4-6 men. For Larger projects roofing crews are combined and manpower is doubled , however Exterior Pro usually avoids large and labor intensive tear off projects that tie up crews for extended periods of time.
Quality Installations.
Every single Duro-Last Commercial Roofing Project is inspected and graded for quality assurance by a Tech Rep from Duro Last. A score is assigned to the project based on a possible 100 points that is divided into 4 separate categories of 25 points each. They are General, Details, Hot air Welding, and adherence to Specifications. Roofing Contractors that consistently score in the "outstanding " or 90 points on all flat roofing jobs they do are give the " elite contractor award". Royalty roofing and Exterior Pro roofing are both Elite roofing contractors and both put on quality roofs. Both companies have great customer service and both work hard for their customers.
Deciding whether to choose Royalty Roofing or Exterior Pro roofing should come down to who is the best fit, not only for your building but also for your organization or business, and you personally as a customer. Interviewing both companies will give you the opportunity to decide which roofing company is right for your next flat roofing project.