The number one request we get in our office each year is to compare the cost of a metal roof vs a shingle roof. And over the years we accumulated a large amount of proposals and roofing quotes that were for both metal roofing and shingle roofing. Some of the homes we roofed in metal and some of the jobs we didn't win.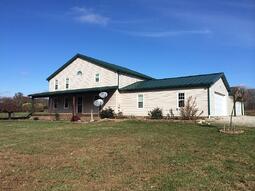 We took the quotes we have had written and tried to pick out 10 examples of homes that would be a good over all sample of the types of homes we find in Indiana and Kentucky. We then discussed this project with other roofing companies in Indiana and Louisville Ky who operate in other parts of the state than we do. The roofing companies who participated with us in this project are similar to Exterior Pro roofing in that they install similar roofing products, they use in house crews, carry workman's comp and adequate insurance, and are stable roofing companies with solid reputations and while they aren't the most expensive roofing companies in their area, they are not the cheapest either.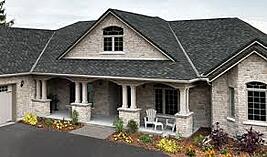 We only used jobs that had been measured by satelite as to remove human error of measuring a house. Then we took the average cost of metal roofing material an average cost of shingle roofing material and plugged it into a spreadsheet. We then compared labor prices with a roofing company located in far northern Indiana, a roofing contractor from Indianapolis and our own labor rates in southern Indiana and a roofing company from Louisville Ky. We created a price guide based on labor wages from all four roofing companies to install both metal roofing and shingle roofing.
All 10 jobs were priced out the same way and figured with a one layer shingle tear off with clean up and dumpster fee included.
Metal Roofing and Shingle Roofing Material Specs:
| | |
| --- | --- |
| Shingle Roofing Material Spec: | Metal Roofing Material Spec: |
| 50 year architectural or dimensional shingle | 24 gauge standing seam metal roof |
| 30# felt paper | 1 3/4" snap lock roof panel |
| wide drip edge | 30# felt paper |
| ice and water shield in valleys | Ice and water shield in valleys |
| Hip and Ridge Caps | Extended eave drip edge |
| New roof vents | Roof panels hemmed and interlocked |
| Chimney flashings | Interlocking sheet metal trims |
| Skylight flashings and Step flashings | Metal Eave Trim and Rake Trim |
| | Vented Ridge Cap |
| | Chimney Flashings |
| | sidewall, endwall and skylight flashing |
This is what we found.
Standing Seam metal roofing material costs on average between 2 to 2.5 times more than the shingle roof material on the same home.

The installed cost of the standing seam metal roofing averages between 2 to 3 times more than the installed cost of a shingle roof on the same home.

The percentage of labor in metal roofing was only slightly higher than the percentage of labor on the shingle roofing and only partially reflected the additional craftsmanship required to install standing seam.

The cost difference between metal roofing and shingle roofing was greater on houses that had more metal trims such as valleys, transitions or pitch breaks, hip and ridge trim, rake trims, sidewall, endwall and eave trim. Not only because of the added material and flashing required to permanently waterproof these areas but also for the extra time spent crafting the sheet metal trims by the roofing crew.

The cost difference between metal roofing and shingle roofing was much less on homes that had a more simple design and larger areas of uninterrupted roofing with few detail or metal roofing trims to install or fabricate.

Height and accessibility of roofing project also played a roll but not as much as a roof slope or pitch.

Metal roof installations that were above a 8:12 pitch saw a larger price increase in labor than shingle roofing installation of the same pitch. Mainly because of increased equipment and safety procedures on tall and steep metal roofing jobs. Shingle roofs can be secure by roofing jacks at the eaves relatively easily.

Pace of work on the shingle roofing projects is much faster than on a metal roofing install and as a result less expensive for the homeowner.
Standing seam metal roofing costs are in fact higher than shingle roofing cost in both Indiana and Kentucky. Whether the added benefits of owning a home with a metal roof is worth the extra investment is a matter of taste, preference for one type of roof over another, and purchasing power. Remember that these prices are the averages meant to equally represent the metal roofing market in Indiana and Northern Kentucky. Both metal roofing material and shingle roofing material fluctuate with other commodities. Before you rule out one roofing option over another, have your home or building quoted for a more accurate quote than we have provided here.