When you are considering a new roof of any type for a residential or commercial application, you need to budget properly for it. A standing seam metal roof is more expensive than a traditional asphalt roofing system. The initial costs may be up to three times higher, but this can vary. When you look at your budgeting, you must also consider the benefits of this style of metal roof.
Roofing Costs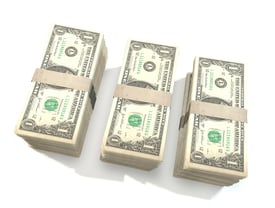 An asphalt shingle roof with a 10-year warranty is about the least expensive on the market. This is an acceptable choice in desperate financial situations, but you must consider that a new roof will be required near the end of the 10-year period. Your standing seam metal roofing system will give you at least 50 years of protection. Multiply the costs of the 10-year shingle roof by five to get a basic idea before you compare costs.
Markets fluctuate and the costs associated with metal roofing do vary by the commodity market and geographic location. When you are looking at roofing prices, make sure that you know the true costs in your area. Your price may be lower than the national average, or the costs quoted from six months previously.
Also, include in your budget any maintenance requirements for your roof selection. Asphalt shingles shed debris and require you to clean your gutters frequently. Some roofing systems will require re-coating or special cleaning techniques to prevent mildew growth.
Standing Seam Metal Roof Benefits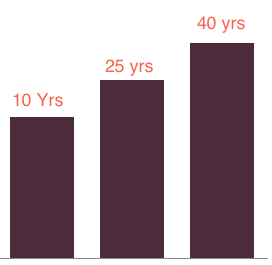 Your new standing seam metal roof can be expected to last a lifetime. In fact, a steel roof with an aluminum-zinc alloy coating can easily last up to 100 years. While warranties may range from 25 to 50 years, the actual roofing system has be proven to last far longer. Even the lowest end of metal systems will outlast standard shingles.
Architectural shingle roofs are available with limited lifetime warranties and are expected to last up to 50 years. The difference with a standing seam metal roof is that the style provides greater durability against hail and high winds. Even if your shingle roof is under warranty, having to have it repaired or replaced due to blow off can be a nuisance.
When you are budgeting, do look at the initial costs of different roofing systems. Then compare the costs in roof repair, replacement and maintenance. When you factor in the added wind and fire resistance, with the potential for insurance savings, the cost of a standing seam metal roof, over its lifetime, is no greater than the costs of any quality roofing system.