In Indiana rubber roofs are very common especially in historic parts of towns that have the BUR roof systems. We have even come across some roofs that were greatly past their lifetime and having many issues that are common with EPDM rubber roofs after the life cycle comes to an end. Some of the issues can last a little longer with a repair job and then there are some that it is simpler and less costly to get a new roofing system.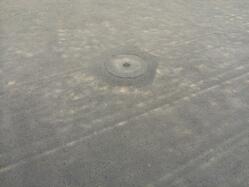 Three most common problems with Rubber Roofs is improper installation, shrinkage and the seams. While the rubber roofs are known to be durable, they also need maintained. EPDM roofs are fully adhered or as many call it glued down. The system is not attached mechanically.
One of the biggest reasons a rubber roof can fail is from improper installation. If you are set on a rubber roof, make sure the roofing contractor is fully trained and experienced in installing a rubber roof. This product is a roll and therefore roofs with parapet walls the EPDM rubber is installed up the wall also so that when it rains water is not trailing down in-between the rubber and the wall. We have seen some roofs that have just been cut and glued to a spot and this is not correctly accomplished. The point of the roofing material is to seal the roof so that water cannot travel to the decking and interior of the building. Not correctly attaching rubber to corners, walls, around drains, pipes and other areas will assist water to finding an area to get into.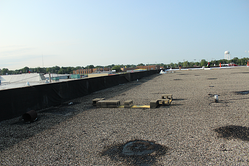 With EPDM rubber roofs being glued down roofs, the roof must be maintained because seams will need adjusting, as they can start to pull apart. Even if properly installed after so long the seams will need serviced and the roof should be inspected regularly to make sure the roof is performing the way it should.
The other common problem is the shrinkage. After so long the rubber will begin to shrink causing it to pull away from parapet walls, flashings and other areas that once again leaves room for a leak to find its way to the decking. This is another reason the roof should be inspected at least annually and this is what should be looked for. Sometimes this does not seem like a lot of shrinkage but on a big roof this can be a lot.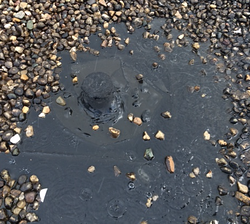 Any roofs that have not been inspected in a while, now should before the wintery fun blows in. IT should be checked for any shrinkage, tears or punctures, check parapet walls, corners, drains and other areas that the EPDM rubber would have to form around. Even a small gap can become a big problem.
Here is nother article that is informative for flat roofs. http://www.exteriorproinc.com/blog/bid/349932/6-Tips-Rules-to-Follow-for-Maintaining-Flat-Roofs