The roof is normally the last thing many of us think about in every season because there is always so much going on. In the spring time we are so happy the flowers will bloom, grass grows back and the sun starts warming the days not to mention spring break time when we like to travel. Then the summer comes, kids are out of school and the days get busy with adventures and yard work that must be done. Then by the time we think about our roof its fall time and some attempt to fix the roof ourselves, then we go about cleaning gutters and preparing for winter. Then what is the worst thing that can happen? There are still problems with the roof and we might as well let it go until spring because its winter.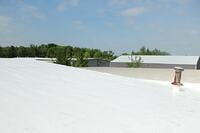 We all have busy lives and it is so easy to forget about the one thing we can't afford to loose, the roof. Spring time we fail to inspect our roofs. This is the start. We should check our roofs in the spring when it begins to get dry and warmer. The roof should be checked for discoloration, weak spots like sagging, missing or broken shingles, damaged roofing materials, ponding water for flat roofs, and any other abnormalities that should not be there. During winter ice damming can happen with many buildings and can later cause major damages inside and out. If you don't feel comfortable inspecting your roof you can call a professional roofing contractor to inspect it for you for a small fee. It is best to put your mind at ease than to not inspect it.
Summer time we fail to have repairs done if that is all that is needed, or replace the roof by starting to contact roofing contractors. Putting off repairs can cause them to worsen. Summer time is the perfect time to start looking for contractors whether you need a new roof or repairs done. Always ensure to research on the contractors because another mistake that can happen is not getting the information you need and hiring someone that not really a professional and then you have to pay again to fix their problem.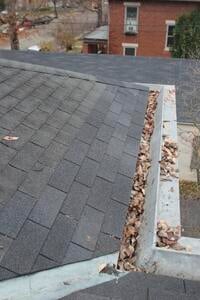 Fall time we try it ourselves. Many will try to repair the roof or like before use a non professional when the roof really needs the attention of a professional to ensure the job is down right and that all the problems are fixed. Leaking roofs can be tricky sometimes to find a solution and where the problem lies. If we took the steps necessary before by now you could have a new roof and have no worries. But then…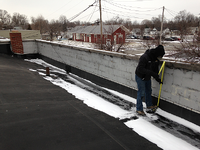 It comes winter time and the problem never got solved or the problem is still there. Uh oh. Now we feel we must deal with it until spring again. But this is not always true. Roofs can be worked on during the winter months. The contractors that are well experienced will know when and when not to repair or replace a roof. They can follow the specifications. If it isn't approved weather condition they can let you know and still contact you as soon as it is so it is still good to contact a professional and get the process started. Sometimes a temporary solution can at least be done so that you do not have to suffer through the winter with issues like leaks.
If you haven't started the process to maintain or fix your roof, it's not too late you can start by having it inspected and then go from there. Call a professional roofing contractor and ensure your roof is ready for the seasons again.