Finding and stopping leaks on flat roofs can turn into a challenge and expensive endeavor for building owners. Often times a roofing contractor will need multiple visits to find and put a stop to leaks. This will increase the repair costs each visit and work that is done and the reason being is because flat roofs can have traveling water from where the actual leak is occurring. It is more difficult to locate leaks on a flat roof than sloped roofs. When the roofing contractors comes to the building to inspect the leak(s), there is some information they are going to need to help them. With building owners knowing what information the contractor needs, the quicker the leak(s) can be located and a solution can be done and the lower the cost to the building owner when a solution can be accomplished in fewer visits. Below are the questions contractors will need answered from buildings owner.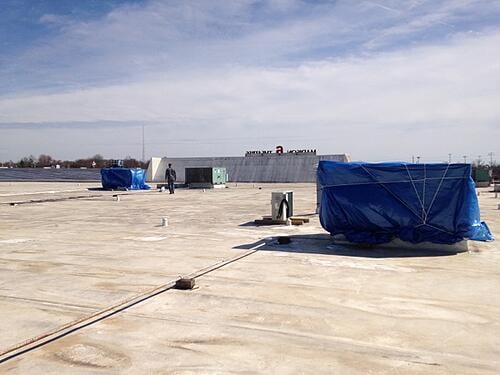 When did the leak occur? (The date)

What time of the day did the leak occur? (Morning, afternoon, evening, or night)

Was it raining?

Was the rain light, medium, or heavy?

How long did it rain, on and off all day, short, hours?

Did it leak before the rain, during or after?

How long did it leak for?

How long have you had the leak?

Where did it leak?
It is helpful to the roofing contractor if you can mark the area the leak or leaks are located more precisely than just an area. These questions answered can help the contractor locate the leaking problem faster and hopefully not have to repeat multiple visits. Sometimes leaks can be tricky with flat roofs and more than one visit may be necessary but the contractor attempts to find the problems and get them fixed and this information is what is helpful to achieve this goal. Once the issue is located the contractor can give you the solutions that can fix the problem.