What is Duro Last?
Duro-Last Roofing is a prefabricated PVC membrane. The product is waterproof it is even used in pools as a liner. The membrane is used for flat or low sloped roofs. It is known for the highest quality roofing system. There are also accessories for roofs like vent pipes wraps.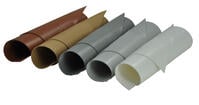 How long has Duro Last been around?
Duro Last has been around since 1978.
Can it be used residentially?
Yes, Duro Last can be installed on commercial and residential roofs. It can even be installed on modular home buildings giving a better roofing system than the tin roofs and having to recoat every couple years.
What colors are available?
The main colors used are a gray, white and a tan color. Duro Last does offer some designs for those that wish to do something different, although these designs do cost more than the main colors. There are more color options in the DUro Turf and Duro Fleece like green and blue.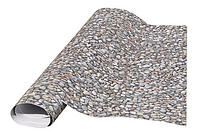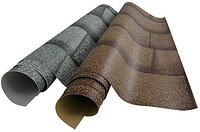 What sizes does the membrane come in?
The sizes range from 40 mil to 80 mil, being that 80 mil is the thickest membrane.
Do they offer a warranty?
Yes, Duro Last has a 10, 15 and 20 year warranty. They have excellent warranties to back their product. For more detail information give us a call. Also every Duro Last installation for commercial properties is professionally installed by a Duro Last representative with extensive knowledge on the product and installation.
Is it expensive?
Duro Last is able to reduce installation costs due to the fact that it can be applied to the current roof unless a complete tear off is required due to major damage to decking. And with the lifespan of the roof can be less costly than other roofing systems. Duro Last has competitive pricing in flat roof systems. The shingle ply and rock ply cost more than the original colors.
What are some benefits?
One big benefit that Duro Last gives is that the membrane is reflective to help reduce energy costs. This reflectivity is fabricated in the material. Another benefit is that this system is almost maintenance free and reduces leaks in seems and other common areas because the membrane is mechanically attached and hot air welded. A majority of this is done at and by the manufacturer. Another benefit is that if you have a metal roof, you do not have to have a tear off costs because the system can be retrofitted onto of the metal.
Can anyone install Duro Last?
No. Duro Last requires that contractors are trained extensively on the product. Exterior Pro is an authorized installer by Duro Last.
Is the installation a long process, messy and disruptive?
No, installation is simple and with not having to tear off is less of a duration to complete the roof. Most roofs we have installed have been up to 13,000 and took 2-5 days. This system is a quitter process to install which means there is no disruption from workers and noisy equipment. This system can even be installed year around so that means that even during cold winter months the system can be installed. The only thing is that it must be is dry on the roof just as other roof systems must be installed.
Is it easy to repair and costly?
Any possible repairs can be simple for this roof system and not a high cost as some roof systems require.
How is it installed?
The system is mechanically fastened. Most of the seams that are hot air welded are done by the manufacturer leaving minor number of seams to weld on site.
Duro Last is a wonderful product and perfect for flat commercial flat roofs that want a roof that will last. Many of our customers that have purchased this roofing system love the new roof system, its look and benefits especially the ease of installation. If you have more questions on this roofing system give us a call. If you wish to see the product you can come to our office and we can show you how it is attached.