Many people have had to clean their gutters after spring finally came. Because lets face it, many of us do not want to be on the ladder during the winter to clean our gutters from the fall leaves. Now fall will be around the corner and before we know it our yards will be filled with leaves and our gutters clogged all over again. There are not that many homes in our area that do not have trees surrounding. Living in the country and around trees anyone is going to have to clean gutters quite often.
Before the fall and winter get here, it is time to check your gutter system to make sure there are no repairs that needs done and that the water is flowing correctly. Due to the heavy rains that we just keep getting, many have probably already checked out their gutters or had some issues with them. If you haven't checked your gutters out, now is the perfect time. Look for denting or bent material and leaking when it's raining (could be from cracks or seams). See that your downspouts have water flowing through when it is raining and that you do not have an overflow of water anywhere. This could mean there is a clog. Make sure gutters are hanging properly.
If you are in an area that gets more falling leaves and other objects, you might want to look into a gutter guard. Some people that have acorn or walnut trees close to their home should look into guards. Bigger objects filling your gutters along with the leaves or even getting down into the downspouts can be a pain to have to clean. A solution for this is to have gutter guards to prevent from cluttering the gutters and clogging downspouts. There are many types of gutter guard screens that can be installed onto of the gutters, the screens for gutter guards come with different holes sizes depending on what you need for your area. Smaller holes can help with pine trees and trees with small flowers on them and then the bigger holes are sufficient for larger objects.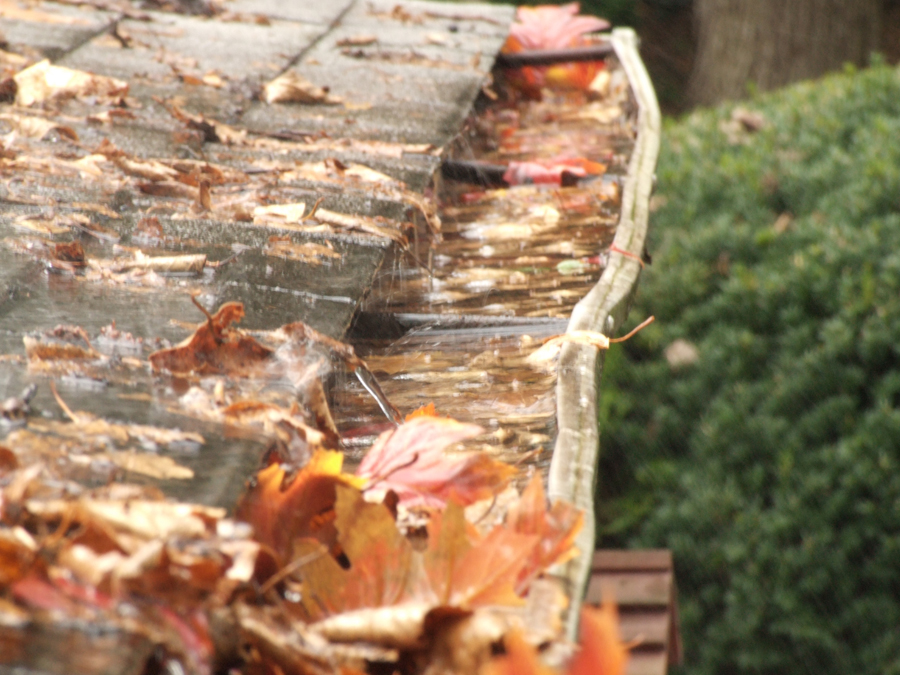 There are many designs for gutter guards, one that we like and recommend is Shur Flo. The design of these guards helps to clear away debris on top of the guard with the wind. The best way to have success with these products is to have a professional with experience in these products to install them. Gutter guards are virtually unseen from the ground and do not have to be installed on the roof because the gutter guards are screwed on top of the gutters. Shur Flo can work with any type of roof and can be installed on 5" and 6" gutters. Shur Flo also offers a warranty for their system.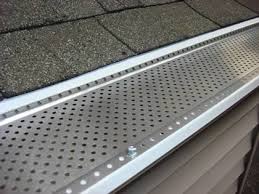 There are other options like gutter covers that is designed to direct the water down into the gutters. Problems with the gutter coverings is that if they are dirty or get sap on them the water will not flow correctly. Another issues is that when the rain fall is heavy the water does not always flow into the gutter, it can end up traveling right over the covering. You can watch videos showing that these designs do work and they probably do for a while, but eventually your probably going to have problems with it. It may keep debris out of the gutters, but the design with such a small clearing for water to flow in is not very effective. Consider the rain fall we have been having? Heavy rains and fast fall speed, do you think those covering do any good with that amount of rain fall? Probably not, plus they can still get some debris in them like dirt, bugs, and particles from shingles, and cleaning your gutters then is much more time consuming.