Sometimes calls come in about modular homes; some have metal roofs, shingles or the commonly used tin roofs and these homes can have leaking issues just as any other building. There are many changes through the years that have brought the different roofs used on modular homes and they have been limited to what they can do because of how the home is built but there is another option besides tin and what some have being shingles and that is Duro Last.
One option that many probably already know that can be done for tin roofs or other types of metal modular homes have is to do coatings. Coatings can help with storm damage, leaking metal roofs and rusting. There are many different brand of coatings and different formulas that a roofing contractor can assist you on what is best for your metal roof. This of course is only a temporary fix as the roof is exposed to the elements and metal roofs especially expand and contract which can affect the seals and coating, so what about another option of a new roofing system?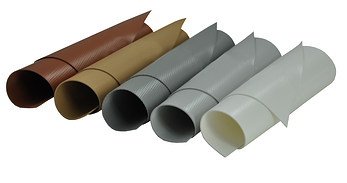 Some do not want to re-coat and would like something else like a new roof and that is why we would like to tell you about Duro Last being another option. Because of the design of the roofs on modular homes Duro Last is a perfect fit to anyone tired of tin or other metal. Even for those that have shingles can still look at Duro Last being another option. The single-ply membrane is intended for low slope and flat roofs just like modular homes have. The best part is that is can be applied over top of your existing roofing system. The PVC membrane most commonly used is white, grey and a tan and it comes prefabricated. Duro Last is mechanically fastened and the seams are hot air welded. Two options are the single-ply PVC membrane and for some metal roofs there is a metal retrofit that Duro Last calls Duro-Shield. The Duro-Last roofing systems are energy-efficient, resistant to chemicals, fire and high winds, and the best part less maintenance for you. This roofing system can expand the life of your roof and can help with ice build up, rust, corrosion and help against weather and temperature changes.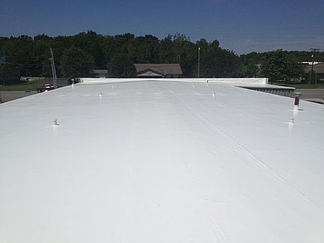 If you have a modular home that you are having any leaking or any other problems and would like to find out more about Duro Last for your roof, give us a call.Even if you do not have a modular home, Duro Last is a great product to use for your low slope of flat roof whether it is a home or a commercial building, there are many benefits to have a Duro Last roof. It is cost effective and can save you high repair costs in the long run.