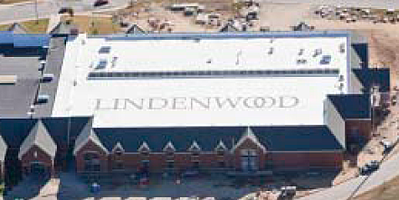 Many of our customers and readers know that we speak highly of Duro Last for commercial roofing systems because of the many savings it can bring businesses. It can also be used residentially for low-slope or flat roofs. Since we have talked so much about them we thought our readers might be interested to know a fun and neat fact that Duro Last also offers and that is Lettering and logos for high visibility roofs locations. This they call rooftop messaging. Above is one project that has been done by a company in their local area that Duro Last has in one of their Brochures and below is the Duro Last building that they also have lettering.
There is a sister company of their that is called Tri-City Vinyl (that makes pool liners) that produces letters and logos using the Duro Last 40 mil and 50 mil membrane material. Most customers that use Duro Last often go with the white membrane but they do offer some other colors; the other popular color is the light gray. The process is just as simple as installing the Duro Last roofing system, the roofing contractor welds the patterns onto of the Duro Last roofing system. We thought this was a neat offer that they give to customers that would like to have a special touch to their building, especially with many having suck large flat roofs. You have probably seen that many businesses like the airports, schools and other known popular sites have something on their roof or in the landscaping.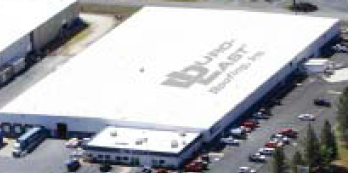 Duro Last has some considerations that customers should think about if this idea gets you thinking of doing a roof message.
Lettering and logos are available only in Duro-Last roofing system colors and patterns in the 40 or 50 mil thickness. (You can go to their website to see a full list of colors they offer)

The cost is estimated on per-project basis.

Lead time is a minimum of two weeks-please plan projects accordingly.

Depending on size and shape, the pattern may be produced in multiple sections that must be pieced together on the rooftop.

Sometimes there are signage ordinances, owner should determine if or what the ordinances are.
We see a lot of neat pictures of things that companies have done to their roofs and thought we would share with you.