Many wonder about the roofing contractor that installed their shingle roof because 5 years later or so they are needing to repair or even replace it. Sometimes it can be that the roofing contractor did not install it right. Always do your homework on the contractor you call to do your roof. But the other fact is that shingles do not have a definite lifespan. There is more research to do when you are remaining with or wanting a shingle roof.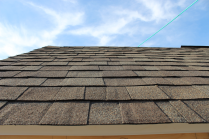 The first big thing to think about is that shingles come in two different types before you get to the metal shingles and others like slates. But for this matter we are discussing the basic asphalt shingle and organic shingle. These shingles are not designed to expand and contract in different temperature changes like freezing weather to hot weather within short time, this is what is called a thermal shock. The biggest factor in the shingle lifespan is weather conditions where you life. For instance in southern Indiana, we get those harsh freezing winters that can cause big damage because of the amount of ice we can get, then we get hot and humid weather. Different temperatures alone can make a difference in how long your shingle roof will last you. There have been studies that show in hotter environments shingles are not lasting as long as the warranty and in the colder climates they seem last longer.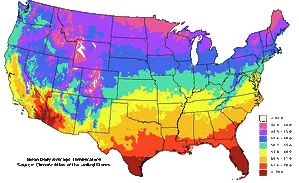 The second reason that affects shingles life span is the weather conditions. In southern Indiana we get a lot of different weather conditions, high winds, high humid summer temperatures, then cooler at night, freezing rain and heavy rain, freezing temperatures causing ice, plus you have hail, heavy snow fall and so on. We pretty much cover any weather conditions in our area, these conditions alone can limit the life of shingles. For example any curling that you may see on your shingles is from the very high heat temperatures. It is best to have a slope roof for shingles than a flat or low slope roof because you need water to be able to drain right off the roof instead of building up. These conditions can also cause cracking in the shingles which can cause the major leaks as well as damage other things like your soffit, fascia and siding that can cause more water damage to your home. If you live in cooler, wetter or humid environment where moss is frequesnt, your shingles can attract moss and algae also which can cause more damage to your shingles and limit the lifespan. There are treatments to prevent major moss and algae growth.There are things that can be done to help limit the damage to your shingles like different coating also from UV damage and a maintenance program regularly cleaning your roof can limit damage and extend the lifespan.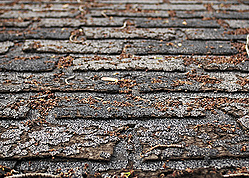 Another issue that can limit your roofs lifespan is the ventilation for your roof. If your house is old there may be little to no ventilation for your roof to breath. Poor ventilation is a big reason roofs have so many problems. This is something that you need to make sure your roof has enough to breath. The next thing that seems to show a difference in life spans for shingles is whether your shingles are light in color or dark. Darker shingles will attract and hold more heat than the light colors. This helps you for many reason, assuming you have the correct amount of ventilation you need, you can save on energy because the lighter shingles can reflect and do not attract and hold as much heat helping your roof remain cooler and the shingles lasting longer.
These are big factors in the lifespan of your shingled roof. It is best to discuss your options with a roofing contractor to see what is best for your roof based on the climate of the area you live in. There are alternatives that may be right for you and your home than asphalt shingles. If you are having issues with your shingle roof or thinking about replacing your roof give us a call and we can help you find what is best for your roof.