After the harsh winter many local businesses started seeing damaging results from the ice the area received and when the first big rain for spring time came in, so did the leaks. There was so much freezing temperatures which causedmuch ice built up on roofs this past winter. Adding the storms they will be getting this spring many business owners will probably see some kind of damage. One of these businesses is DPI Printing. The owner contacted Exterior Pro for help.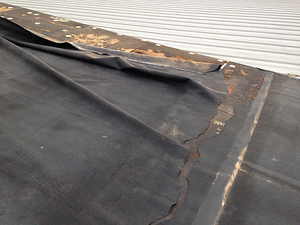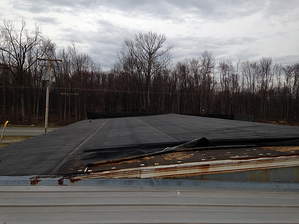 Exterior Pro checked out the issues they were having and the roof, it is about 7100 sq ft. There was major damage to their flat rubber roof, tearing and rusting partly from age and from the high wind weather this area is prone to. For immediate attention the roof was covered to keep from any more damage happening inside the building so they could continue their daily schedule. The next process was installing the new roofing system.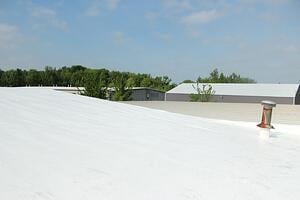 DPI Printing received a new Duro Last roof this month. Duro Last is a prefabricated membrane that you have seen we use a lot in commercial buildings and customers love the Duro Last roofing system for its cost, simplicity to install and the warranty. Not only will DPI fixed the damages from the winter and spring rain thus far, they will be received a new look for their business' building with the Duro Last white membrane and had no interuptions from the crew while it was installed.