If you've got a commercial building, then you've likely got a lot riding on the integrity of your roof. Should it fail, thousands of dollars in damage could result; ceilings, floors and valuable office equipment are all vulnerable to water damage as a result of insufficient roofing systems.
A lot can determine how resilient roofing systems are to weather including their age, composition and number of seals. Frequent high levels of wind and rain will cause a roof to age more quickly. This means that sealing leaks as they occurs may not be an effective way to prevent damage to your building or the contents therein.

To ensure that your roof is stable enough to face even the toughest weather conditions and natural disasters like wild fire, replacing the roof may be the best and most cost effective solution. There are a few ways to go about this: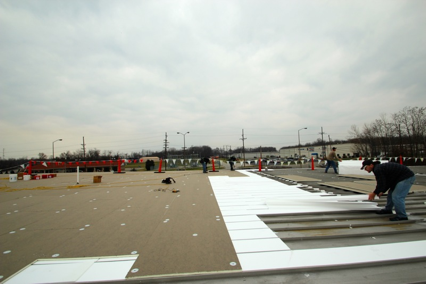 Retrofitting a metal roof: Time certainly takes a toll on metal roofs. Excessive moisture leads to rust and the degradation of the roofing system while strong winds can literally rip unsecured panels from the structure. Replacing worn metal roofing systems can be extremely expensive and time consuming, however (not to mention wasteful). To remide this, you can choose to have your metal roof retrofitted by adding additional insulation and a durable, water-resistant membrane directly over the existing metal roof.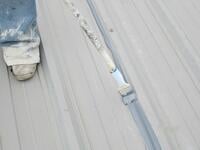 Metal roof coating or resealing: If leaks are an issue but the condition of your metal on your roof is not, then you may choose to reseal the roof instead. This involves painting acrylic or rubberized aluminum directly onto the surface of your roof thus sealing any joints or holes. While this method is quick and effective, it will not address issues with the roof liner itself. If there is water trapped between the metal and roof lining, replacement may be necessary.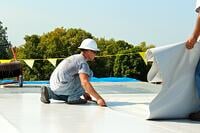 Roof replacement: If the condition of your roof is beyond repair, then you can get the whole roof replaced using standing seam metal, single ply membrane. Exterior Pro is a highly reputable company that can not only install your commercial roof according to your preferences and roof type, but can also help protect it save you money with the Duro-Last single-ply roof membrane. Because replacing a roof the size of yours is a big investment, and one you'll likely want to avoid as much as possible in the future.
Your roofing system does a lot to protect your employees and assets from the elements. Help return the favor by replacing or resealing your roof system to save time and money for many years to come.