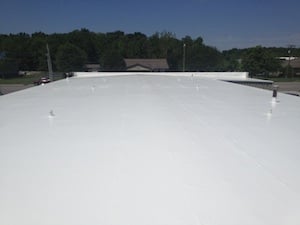 The organization Energizing Indiana is offering a rebate to businesses that have an energy star rated roofing material installed on their building. Energizing Indiana Launched in 2012 and is comprised of the Indiana Office of Utility Consumer Counselor, participating utilities, and consumer organizations like Citizens Action Coalition.
The energy rebate programs offered include money back for lighting upgrades, new appliances, HVAC units, and commercial roofing material that meets energy star requirements.
To be eligible for the 10 cent per sq. ft rebate the building owner / facility manager must install entire roof then fill out an application and attach the following: the invoice for roof installation, manufacture specification sheet for roofing material, and a W-9. Application can be downloaded at www.energizingindiana.com. Rebates can be claimed on roofing projects up to 60,000 sq Ft.