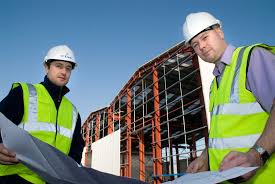 It's time to replace the roof of your building. Purchasing a new surface for your flat roof is an investment in your business. You don't want a lot of business interruption. You have talked to different roofing contractors and you are ready to make a decision. What plan does your roofing contractor have, and have you discussed the key points that are important to you? What are the ways that you can ensure the most successful installation of your new roof?
These are just a few questions you need to ask yourself. There are a number of things to consider when reroofing your building. Discussing these things in advance with roofing contractors will help minimize interruption of your day to day business.
What should you be able to anticipate?
• Roofing contractors should be clear on a work schedule in advance
• Disruption of day to day business can cost you money, minimizing this is vital
• What is the plan for equipment and contractor parking
• Where does your contractor plan to stage supplies
• Will there be debris on site from the removal of the ex
isting roof
• How do they plan to dispose of that debris
• Is there a sufficient plan to keep the roof dry during installation
• How will roofing materials be brought in, lifted to the roof, and will large equipment be required
• Has your contractor determined the weight restrictions for your roof to carry the new materials
during installation
• What safety measures will be taken to ensure the well being of your staff and customers
• Who is the point of contact for your onsite project and is their a backup person to discuss any
issues that may arise
• Permits need to be acquired, who will apply and pay for these
• There should be clear worker safety plans
• Roofing contractors must comply with OSHA standards, not doing so can cause a job stoppage
Getting a new roof on your place of business is an investment of not only your money, but also your time. Delays may occur with the best of planning. The best way to manage the work to be done and to prevent costly delays and business interruption is to communicate with roofing contractors. Discussing these points prior to beginning your roofing project can ensure the most successful installation of your new roof, with the least interruption of your day to day operations.