Flat roofing systems are used all over the world for industrial and commercial properties. There are many options for the surfacing of flat roofs such as concrete or masonry. Other options include tar/tar paper coating or membranes. Membranes are usually applied in strips of sheets and have been used as long as 60 years. An alternative that does not come in strips is a custom fit, Duro-Last PVC membrane. This system has been installed in nearly a million roofs, including industrial, commercial and institutional applications.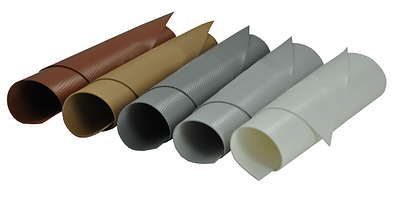 Fabrication and Installation

Duro-Last flat roofing systems are fabricated to exact size, and eliminate 85% of seems during installation. It improves the life-span of the roof system. Additionally, because of its lightweight vinyl material, it can be installed over the top of an existing roof system. This means no expensive tear off, and also means that the Duro-Last PVC system can be installed without interruption of day to day business. The membrane is mechanically attached so there are no loud machines, heavy debris, noxious fumes, hazardous materials or waste.
Durability

The Duro-Last system for flat roofing is made from a PVC membrane which is fire resistant, chemical and grease resistant, can withstand high winds, and reduced chance for punctures. The membrane can withstand temperature extremes, and Duro-Last's custom flashing components are made from the same vinyl. It withstands ponding water which helps solve roof problems before they can occur. Also available is the Duro-Last's Roof-Trak® Protective Walkway System, which makes the use of heavy equipment and inspection/maintenance traffic manageable.
Energy Efficient

Duro-Last is a charter partner in the EPA's ENERGY STAR® Roof Products Program. As rated by Energy Star testing criteria, only Duro-Last Cool Zone roofing system has 'retained reflectivity of greater than 85% after three years of weathering'. The white PVC roofing membrane is saving building owners everywhere energy and money because Duro-Last Cool Zone system lowers a building's energy usage.
Building owners can use Duro-Last PVC roofing membranes with confidence and assurance because of the comprehensive 15-year full warranty that Duro-Last flat roofing system provides standard with the installation of each system. This warranty provides coverage for damages that result from defects in the Duro-Last PVC material, and has no exclusions for ponding water. There are also 20-year warranties available.