Roof shingles are available in a variety of types and prices to meet the needs of different residential styles, climates and budgets. Even economy shingles can provide reliable protection with proper installation. When you understand the types of shingles available, you will be able to make the right choice for your property.
Economy Shingles
Traditional shingles or three tab shingles are commonly used for residential applications. This type of shingle is inexpensive and is easy to install. Purchasing the right brand can provide a long lasting roofing application. For example, consider the Royal Sovereign roofing shingle by GAF.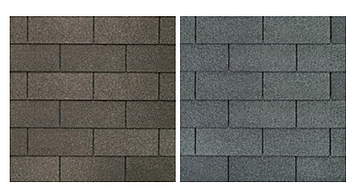 GAF has over 125 years of experience in shingle manufacturing and the Royal Sovereign line comes with a 25-year limited warranty. This line is considered the best in the economy class. The shingles come in a variety of colors, depending on region, and offer an attractive finished look. There are lesser quality shingles on the market, but the price range is similar and you may only receive a 15-year warranty.
Average cost: $65 to $75 per square - 10 x 10 square feet
Entry Level Architectural Roofing Shingles
Moving up to Architectural or three-dimensional roofing shingles provides a stylish look. The IKO Cambridge shingle is the least expensive in the class and offers excellent performance. Homeowners that desire the Architectural look without higher costs will do well with this selection.

Cambridge Architectural shingles come in 15 different colors to complement any home. The shingles have built-in algae-resistance, a Class A fire resistance rating and are backed by a Limited Lifetime warranty.
Average cost: $68 to $75 per square
Mid-Range Architectural Shingles
Owens Corning is a well-known manufacturer in the roofing industry and is active in researching new roofing shingles and materials. The Oakridge Architectural shingle is widely available and provides an excellent mid-range shingle for any residential application.

Oakridge shingles provide the durability of Architectural shingles and come in 14 artisan colors. This line offers 10 years of protection against algae and handles winds up to 110 to 130 miles per hour. Owens Corning provides a Limited Lifetime warranty.
Average cost: $78 to $85 per square
Designer Shingle Series
Designer roof shingles provide a unique look to enhance roofing systems while still providing the protection and durability required. GAF offers the greatest selection in designer roof shingles for anyone desiring a special appearance.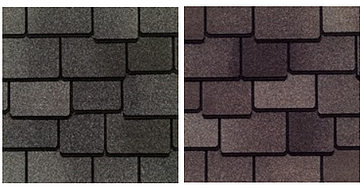 GAF has seven different lines of basic designer shingles; each line offers numerous color options. Designer styles include Monaco, which creates the look of European tile at less than half the cost. The Grand Sequoia gives the appearance of wood shake with the durability of shingles. Other options include the look of hand-cut shingles or slate and all lines come with a Limited Lifetime warranty.
Average cost: $150 to $160 per square
Warranty Information
To fully understand the roofing shingles you are purchasing, you should understand general manufacturer's warranties. Each type and brand of shingle will come with a set number of years guaranteed against manufacturing defects and weather or wind damage. During the initial portion of a warranty, both the materials and labor are normally covered. After this portion of the warranty ends, the roof shingles are covered.
With most Limited Lifetime warranties, the shingle will be prorated after 25 years in use. Extended coverage may be offered and many manufacturers allow a shingle warranty to be transferred to a new homeowner. To benefit from a manufacturer's warranty, a professional roofing contractor should be used for installation. Manufacturers will not cover damage that comes from poor workmanship.
A professional roofing contractor should be able to offer you a range of roofing shingles at different price levels. Make sure that you get answers to any questions you have regarding durability and warranty. When you have sufficient information, roofing selection is not a difficult process.