A metal roof can greatly increase the curb appeal of your home or business, it can keep your structure leak free for many years. It is hail and fire resistant and can be a worth while investment in your property, but good metal roofs aren't cheap, so take the time to investigate exactly what your hard earned money is buying.
Here are 8 things you should know about a metal roof before you buy one.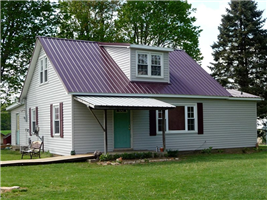 1) Type - Know what type of metal roof you are getting. Is it standing seam with hidden fasteners or does it attach with exposed fasteners right through the face of the metal roof panel? There are approximately 70 exposed screws per sq of roofing required to hold down exposed fastener metal. On average sized homes this can be more than 2,500 screws showing or 2,500 potential leaks in the future.
2) Profile - Know what profile of metal you are buying and do the research to find out of that profile of metal roofing will function on your home or building.
3) Gauge - The higher the gauge # the thinner the metal roofing material is. Ask your installed if the gauge of metal roofing they plan on installing on your property is with the pain or without the paint. Cheap metal manufactures use thin metal and it can only reach standard thickness with a heavy paint job. They spend less money on paint than they would adding thicker metal to the roofing panel.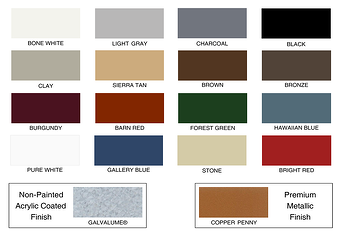 4) Paint - Speaking of paint, what kind is on your proposed metal roof? If it is hylar, mylar or kynar you are in good shape, question anything else. Even the best metal roofing paint warranties in the business only give 35 years. Watch out for metal roofing contractors who advertise metal roofing that last 50+ years.
5) Learn which company manufactures the metal roofing your contractor plans on installing and who is responsible for the warranty on both the metal and the installation.
6) Underlayment - Find out what type of underlayment your metal roofing contractor is planning on using and if they plan on using ice and water shield in the valleys. Many "weather tightness warranties" require continuous peel and stick underlayment under the entire structure.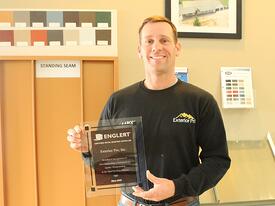 7) Installer Qualifications - Find out whether your metal roofing contractor has any metal roofing certifications from reputable manufactures. Most major metal roofing manufactures will only warranty the work of their own certified installers. Warranties in metal roofing are called "weather tightness warranties".
8) Know that for a metal roof system to perform properly it must be the right metal roofing, used in the right roofing application, and it must be installed correctly. Metal roofing and sheet metal trims done right is skilled craftsmanship and artwork. Done wrong and it is an expensive nightmare that leaks when it rains and snows.