Snow, sliding ice, and clogs can be hard on gutters and can even bring them down in the right conditions.
Another great benefit of the 138 T standing seam is that the same seam cap that is used to join the metal panels together can also be used as a gutter strap. This doesn't replace the gutter hanger, it's in addition to the gutter and using the seam cap as a gutter strap adds great strength to the gutter and looks great.
Here how it work
The seam cap is allowed to run past the edge of the panel 8" to 12"
Using a hand crimper you close the seam cap
next take hand tongs and bend strap to fit gutter profile
Use a lap screw to attach the gutter strap to the front side of the gutter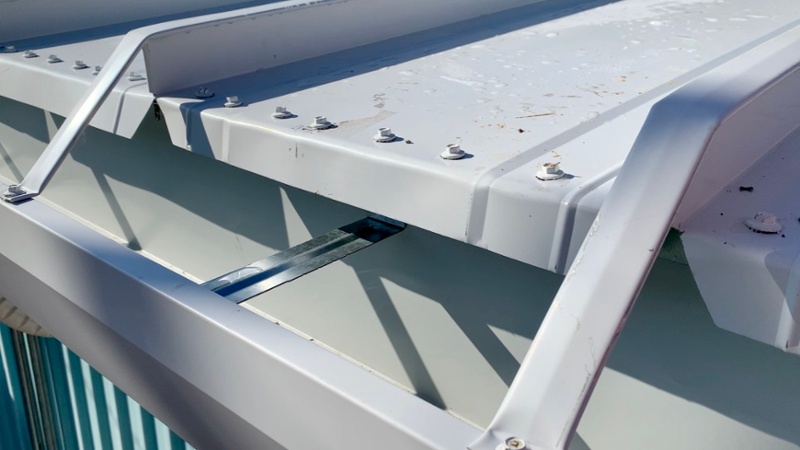 This is just another smart detail that is available with the 138 T standing seam metal roofing. It add value to the roofing/ guttering system without adding cost. Guttering hung this way will stay rigid and resist sagging.
Read more about the standing seam metal roof options here