The 8,000 sq ft metal roof on Kemper Brother Trucking company had been leaking on and off for several years making the job of the maintenance staff tough. They used caulking, tar, roof paint and coating but the leaks persisted. They had exhausted their repair ideas and decided to reach out to Exteiror Pro Roofing for advice and a solution to stop the leaks once and for all.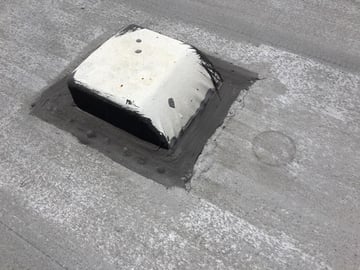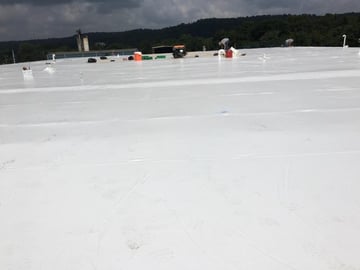 The existing metal roof had very little pitch to it and was almost flat. The thin gauge metal was not only leaking at the seams but also around the pipes and vents in the roof. Exteriro Pro suggested doing a metal roof recover with a PVC membrane to permanently stop leaks. The idea resonated with the staff of Kemper Brother and the really liked the idea no more leaks.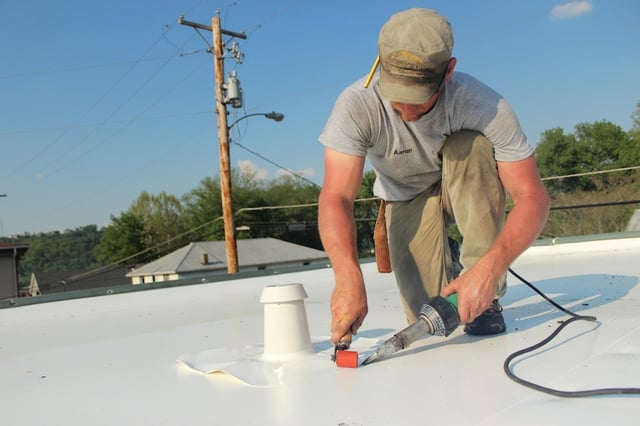 The hard working guys at exterior Pro installed a layer of roof insulation over the metal and then recovered the entire building with a white PVC rubberized roofing. Next they installed all new flashing around all the pipes and then replaced the old metal vents with new air vents.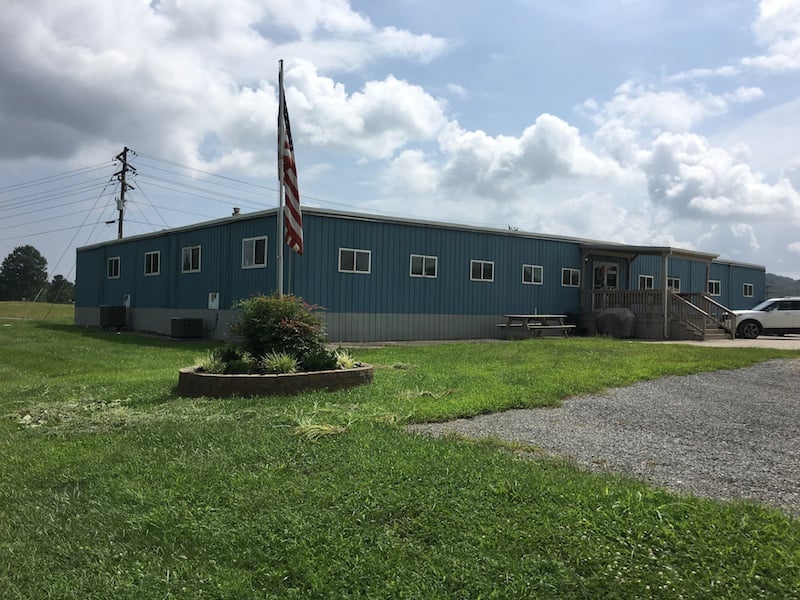 For the first time in a long time Kemper Brother Trucking was dry and had no leaks. The Roofing project went well and from start to finish only took about 3 working days.