Considering a standing seam metal roof? You've come to the right place!
What exactly is a standing seam metal roof, and what makes it different from other common roofing types? More importantly, in what circumstances is installing a standing seam roofing system most practical?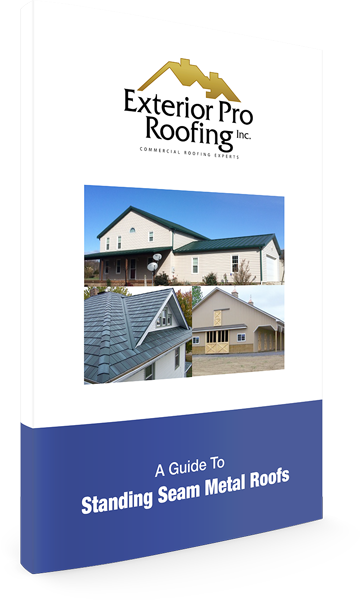 As trained experts in all matters metal roofing, we've gathered all there is to know about standing seam metal roofs, from their installation cost to various application and appearance types, and compiled that information into one handy, concise guide.
We understand the value of concrete information during any home repair or renovation. At Exterior Pro Roofing, one of our goals is to keep our roofing customers informed throughout the entire repair or installation process; this includes during early research on roofing types and options for your property. By downloading this comprehensive guide on standing seam metal roofs, you'll gain useful knowledge on:
The purpose, benefits and various types of standing seam roof systems
The pros and cons of standing seam roofs compared to other metal roofing types
Cost comparisons between metal roofing types
Helpful budgeting information for installing, maintaining and protecting standing seam metal roofs
… and much more!
Fill out the form provided to get your free guide today.