Learn How to Optimize Flat Roof Repair for Your Facility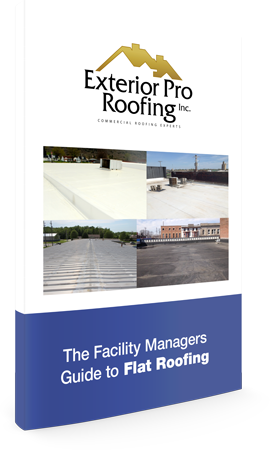 At Exterior Pro, Inc., flat roof repair and installation is something that we work every day in facilities throughout Indiana, Ohio and Kentucky communities. In our free guide on flat roofing for facility managers, we hope you will learn all you need to in order to make the most informed roof repair decisions for your buildings. Read our in-depth guide on flat roofing to discover:
The most effective ways for facility owners to affordably manage multiple flat roofs

Steps you should take in planning for a flat roofing project, including staging, delivering materials, handling debris and acquiring the necessary work permits and licenses for the project

How you can lower flat roofing repair costs for your facility with 10 industry secrets, including steps for in-house roof repair
Fill out the form to receive your free guide on flat roofing repair solutions for your facility.