Metal Roof Coating for all Commercial Application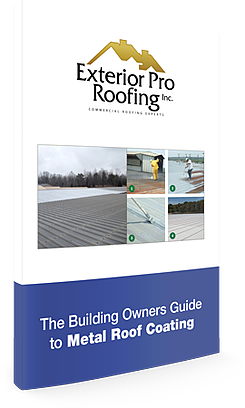 What is the purpose and advantage of metal roof coating for commercial purposes over other roof maintenance techniques? Download our free, comprehensive guide to learn everything a building owner needs to know about metal roof coating.
At Exterior Pro, we make it a priority to keep our customers and community informed on all things roofing care. In this guide, you will learn:
The various advantages of roof coating over new roof installation
How metal roof coating can protect your building's roof from the elements, and help you avoid leaking, chemical damage or cracking/fissuring due to temperature change
The lasting (and fully guaranteed) solutions that Duro-Shield coating material provides
Fill out the form to receive your free guide metal roof coating for commercial properties.