Your ultimate resource for all things rubber roofing repair.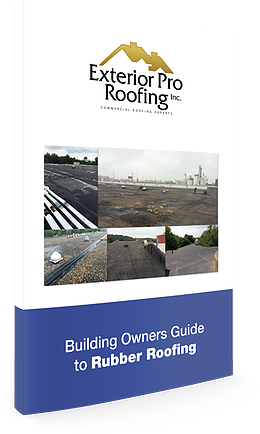 The trained and licensed team at Exterior Pro Roofing specialize in commercial roofing installation and repair. This skill set includes commercial rubber and flat roofing upkeep.
We take pride in keeping our customers in-the-know, on all things they should consider to make an informed flat roof repair decision. In our guide, you'll learn everything there is to know about commercial rubber roofing and maintenance, including:
The most common rubber roofing problems for commercial properties
Hidden indicators of rubber roof leaking
Easy ways to inspect your own rubber roofing system
Way you can repair or replace your current rubber roofing system for low cost, with high value results
Maintenance tips for extending the life of your property's rubber roofing
Our comprehensive guide on rubber roofing for commercial properties also includes an inspection checklist you can use to assess your own rubber roofing system for performance and damage.
Fill out the provided form to access your free guide for commercial rubber roofing.